Product Lifecycle Notice, End of Sale
"This 3Com End of Life (EOL) announcement, effective June 1st, 2010, covers all 3Com NBX
IP Telephony Solution Platforms, NBX Expansion Chassis, Gateway Modules, Field
Replacement Units and memory upgrades. The End of Sale (EOS) date, which is the last day
to order the affected product(s), is July 30th,2010, or earlier if inventories are depleted."

3101SP Basic Phone with Speaker- 3C10401SPKRB Discontinued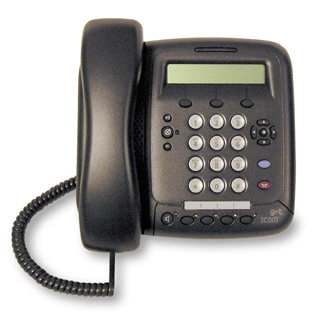 Compact, Powerful, and Cost Effective Desktop Communications
The 3Com® 3101 Basic Speaker Phone provides big phone features in a compact form factor. A built-in speakerphone, a multiline display, and 10/100 Ethernet connectivity allow a user to deal with nearly any communication task without having to manage the sophistication and size of a full-featured business phone. Requires R4_3 or higher software rev.
3102 Business Phone- 3C10402B Discontinued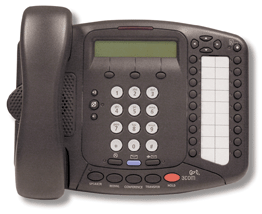 Maximized Productivity with Superior Audio Quality
The 3Com® 3102 Business Phone offers even the busiest, multi-tasking workers the power and flexibility they need. With the capability to support Session Initiation Protocol (SIP) or native 3Com NBX® call control, the phone optimizes voice communications now and offers investment assurance for future deployments. Requires R4_2 or higher software rev.
3105 Attendant Console- 3C10405B Discontinued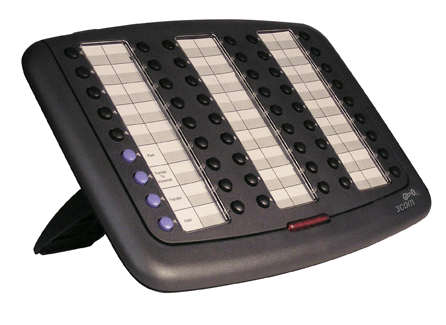 Manage Incoming Calls Efficiently and Personally
The 3Com 3105 Attendant Console is an invaluable tool for any business that requires the personal touch of live call answering while demanding efficient call handling. The console is ideal for a receptionist or departmental administrator that needs immediate knowledge as to whether staff is on a phone call. Mated with a 3Com Business Phone, the Console provides access to the status of up to one hundred users. Inbound call handling functions such as Transfer and Call Park are at a user's fingertips. Requires R4_3 or higher software rev.