IPitomy's ACD leverages all the advantages of IP to maximize user productivity
and ensure callers experience the ultimate in customer service … both of which
translate into improved business performance and an optimal ROI.
Q-Manager: Agents and Supervisors get the big picture when using Q-Manager. Q-Manager provides insight into all queued calls and agent status. All User and Agent Status is encapsulated in a small panel that provides lots of information about the user/agent at a glance. This avoids cumbersome additional screens for displaying information. Displaying all user/agent status in a single panel leaves more room on the screen to get the big picture without complicating training.
Coupled with simple and intuitive administration and user interfaces, IPitomy's
ACD is flexible enough to support the sophisticated applications necessary for
streamlined, efficient and cost effective call handling: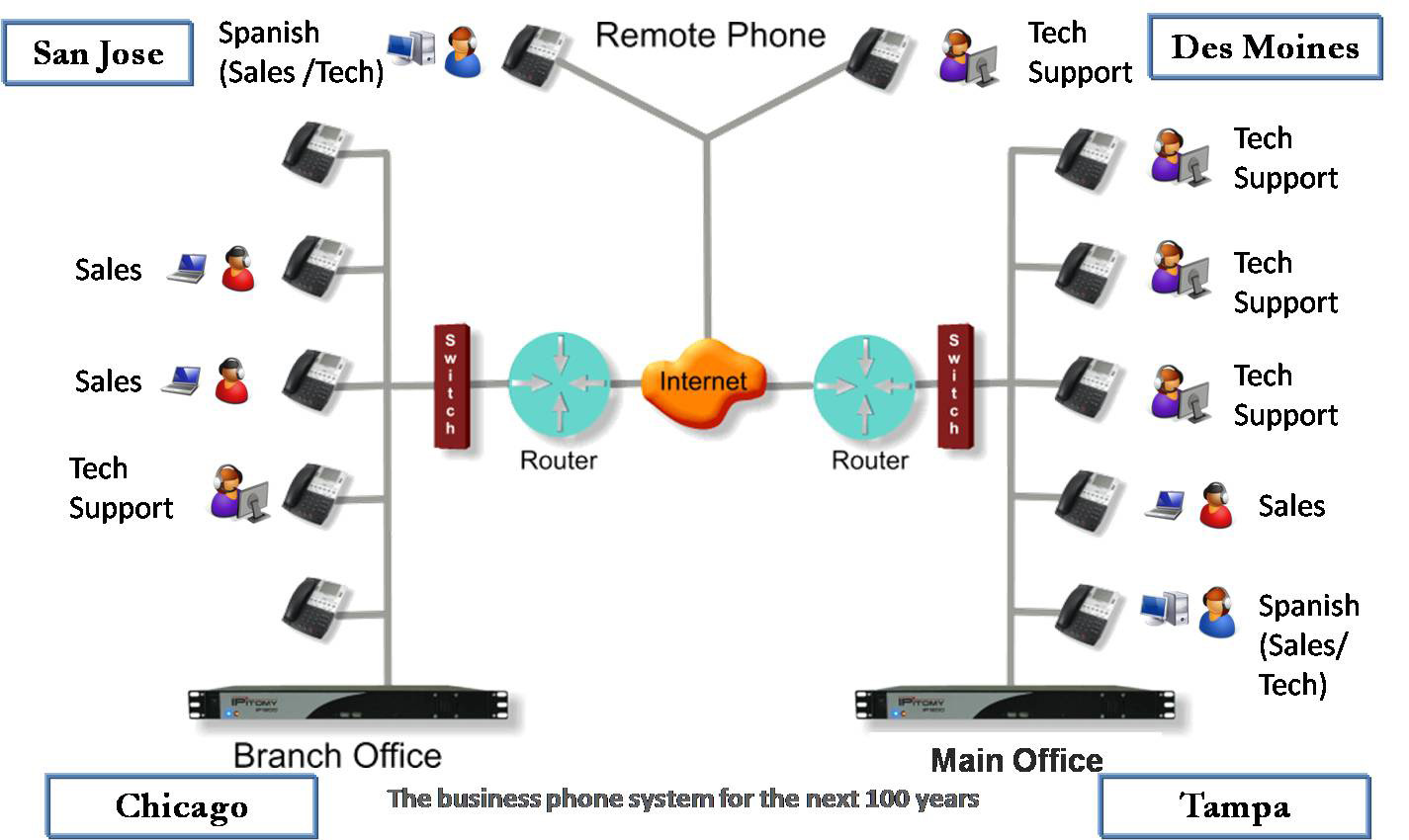 Virtual Call Centers – utilize the best agents regardless of where they are at
home or in different geographic or branch office locations

Skills-Based Routing – match the caller's needs to the available agent best
suited to handle the call
Multiple Queue Assignments – increase productivity and capacity
by equipping agents with the information they need to effectively handle a
variety of call types

Overflow & Load Balancing – respond to fluctuations in call volume by
automatically enlisting additional agents or groups when user-defined
thresholds are breached