Monitor the status of all users in one location or in multiple sites. Communicate and collaborate with voice and text messaging. Use state of the art presence management to view the status of all users or just the users in your department.

Send text messages to co workers at their desk or while they are in the field.
See the status information from your mobile phone and always know who is available when you need them.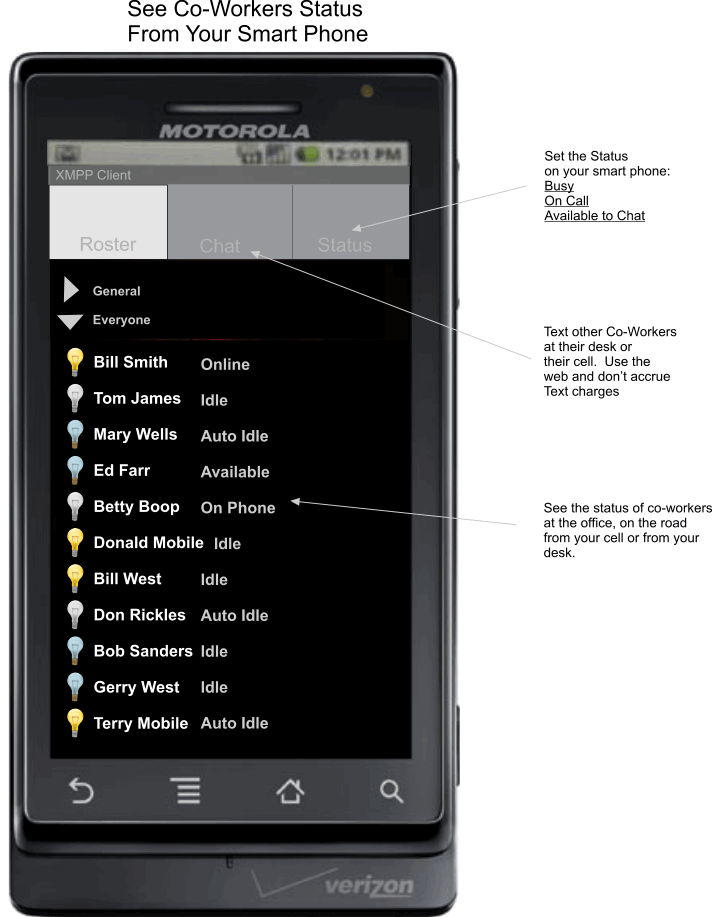 Configurable for:
Standard Users/Agent - View the status any number of extensions and user presence status. Text Chat with other users. Complete call control of telephone from desktop. Retrieve calls that are leaving a voice mail message.
Manager/Operator - All standard User features plus call control that extends to other users. Listen and/or Whisper to other users while they are on a call for quality control and coaching functions. With the Whisper feature, the manager can offer advice to the agent without the other party hearing the coaching advice. Record individual calls as required if for training and quality purposes.