Cameras & Enclosures



Mace has a full line of cameras and enclosures to fit all your needs from fixed monochrome to fully controllable pan and tilt High Resolution Color. as well as Digital Video Recorders, Multiplexers Monitors and controllers.
Video Recorders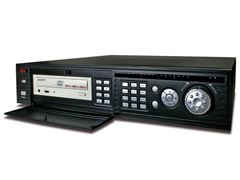 Step up to the new generation Digital Video Recorder. No more tapes to buy or get damaged just when you need them
Multiplexers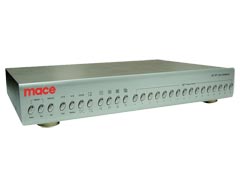 Need multiple video streams to monitors or recorders? Mace has a full line of multiplexers

Controllers
manually control cameras and views.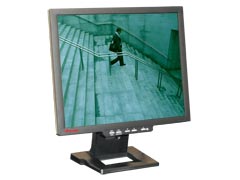 High Resolution LCD Monitors
Finish off your system with a color LCD security monitor



Access Control
State-of-the-art access control software that integrates the most advanced security technologies with innovative networking capabilities to bring you full-featured security solutions serving any size facility.
NStarô Access Solution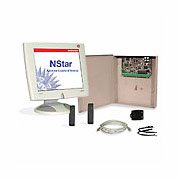 The Honeywell Access Systemsí NStarô NS2 is a totally new access control system designed to provide a cost effective solution for entry level applications plus the ability to seamlessly expand and adapt to future growth needs. The NStar system is composed of the new NS2 control panel and NStar access control software. With the NStar NS2 you can start small and easily expand and upgrade your access control system as your needs change.

The NStar NS2 controller is ideal for the needs of a small system application. It offers simplicity to satisfy basic application needs combined with state-of-the-art technology, processing power and speed not usually found in an entry-level product. NStarís totally new architecture includes unprecedented scalability allowing for easy system expansions or future technology updates via a unique Xport expansion port. Whether you need to add doors or system functions, the NS2 gives you a clear path to future growth.

NStar software is a comprehensive access control application designed for use with the NS2 controller. NStar provides fast installation and setup with Quick Start Configuration Wizards and simple operation via user-defined control and viewing of system status and an event viewer for real-time observation of system activities. If you want to go beyond the basics, an option package that includes video badging, real-time alarm pop ups, digital video integration and networking is available to meet future needs.